On July 15, 2023, Ms. Valérie Verdier - CEO and Chairwoman of the Board of Directors of the Institute for Research for Development (IRD, France) and the delegation visited and worked with Asian Centre for Water Research (CARE), Hochiminh City University of Technology (HCMUT).
The visit aimed to visit the sampling point on the Saigon River, discuss the research programs of the LECZ-CARE International Laboratory and review the center's achievements, thereby orienting future efforts. CARE's future activities as well as promoting Vietnamese-French scientific cooperation on environmental issues in southern Vietnam.
Accompanying Ms. Valérie Verdier were Ms. Claude-Anne Gauthier - Director of the Department of International and European Relations; Mr. Philippe Charvis - Deputy Scientific Director of IRD; Mr. Edmond Dounias - Chief Representative of the Institute for Research for Development (IRD) in Vietnam; Mr. Vincent Drapeau - IRD's Asia-Pacific special envoy; Mr. Marc Choisy - Head of Oxford University Clinical Research Unit (OUCRU).
In the morning, the delegation along with the Board of Directors, scientists, and graduate students of CARE took a boat from Bach Dang wharf to Thanh Da area to take water samples from the Saigon River. The whole group spent about two hours traveling to take samples and discussing with scientists about environmental problems that Ho Chi Minh City is facing such as river pollution, bank erosion, subsidence, and flooding. , .... Water samples will be brought back to CARE to continue analyzing microplastic components as well as other polluting elements in water such as metals, pesticides,...
In the afternoon, the delegation and representatives of HCMUT had Associate Professor. Dr. Tran Thien Phuc - Vice Principal; Dr. Ho Tuan Duc - Director of CARE, and leaders of departments had a discussion about potential cooperation items of both sides. Ms. Valérie Verdier said that in recent times, experts from the IRD Institute have come to Vietnam, coordinating with scientists here to conduct research in the field of environment and resources such as water resources, environmental hazards, and environmental hazards. opportunities due to pollution, challenges of agricultural intensification, morphological changes of the coastal strip as well as the process of socio-economic innovation,... With the encouraging results achieved, Ms. Valérie Verdier expressed goodwill to maintain and expand the scientific cooperation relationship between Vietnam and France.
Dr. Ho Tuan Duc - Director of CARE affirmed that over the past 10 years, CARE's activities have always received positive support from IRD in most aspects such as personnel training, equipment sponsorship, and financial investment. , establishing key research projects, establishing an international interdisciplinary network of scientists, etc. Mr. Duc hopes that this visit will lay a stronger foundation for both sides in implementing common goals. , especially efforts to solve urgent environmental problems in Vietnam.
Regarding cooperation directions, in the coming time, CARE and IRD will continue to closely support the research groups that have been formed, at the same time improving the research capacity of the University, expanding to other fields. areas where the two sides have potential resources such as energy, artificial intelligence and the implementation of interdisciplinary research. In addition, the two sides have many opportunities to coordinate academic exchanges on training programs and seminars to improve skills, spread knowledge and promote scientific independence at the grassroots,...
Next, the delegation and CARE scientists and graduate students discussed the research programs of the LECZ-CARE International Laboratory and visited the "PLASTIC" exhibition at CARE. The meeting ended with an intimate dinner party on CARE's rooftop terrace.
This visit of the IRD delegation is within the framework of celebrating 50 years of diplomatic relations between France and Vietnam. Previously, from July 11-14, 2023, the delegation also met with the Ministry of Natural Resources and Environment, Ministry of Science and Technology, Academy of Science and Technology and a number of other scientific partners to strengthen cooperative relationships related to sustainable science, environment, food, etc. between the parties.
It is known that IRD is a French public organization for multidisciplinary research. IRD scientists and partners work together to develop specific solutions to the global challenges the world is facing. IRD Institute has been present in Vietnam since 1995. IRD scientists cooperate with Vietnamese colleagues to conduct research projects in fields such as social sciences, exact sciences, medicine and health. Environmental science aims to jointly build and share original scientific knowledge that can be applied and serve the sustainable development of the country.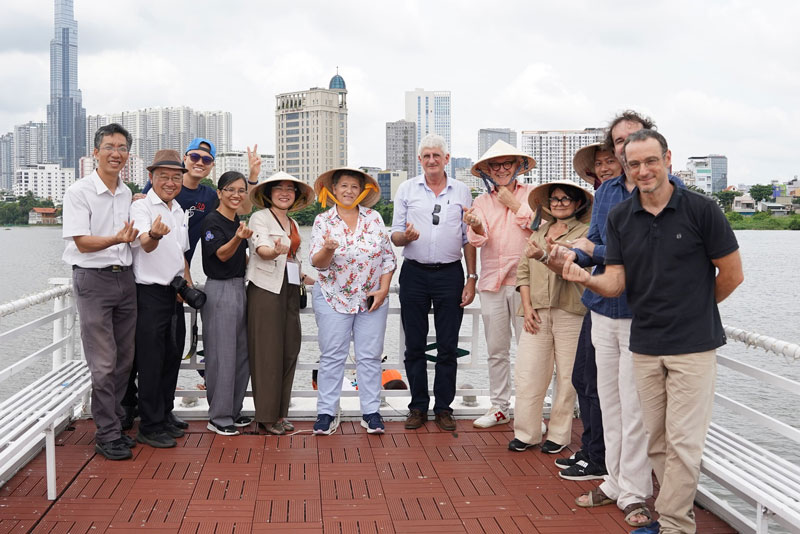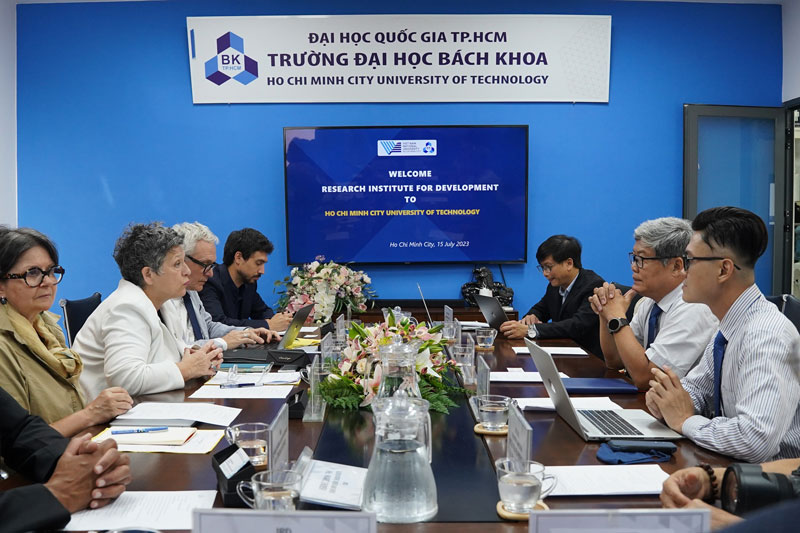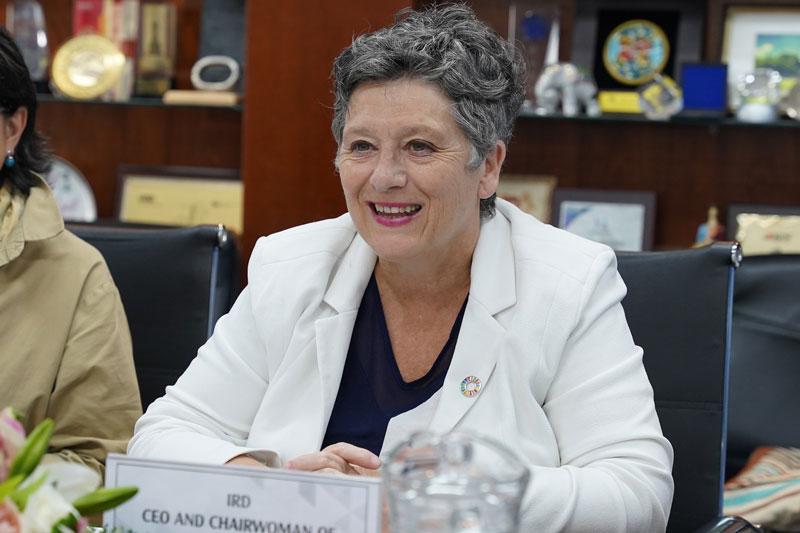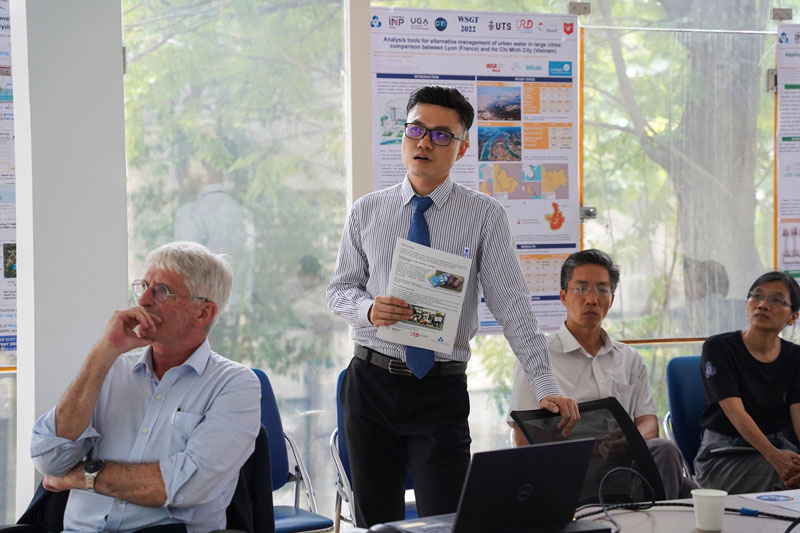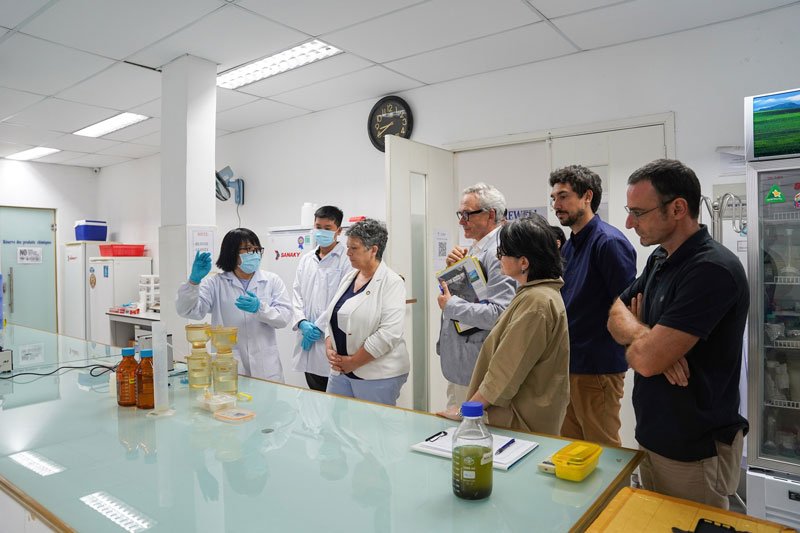 In Vietnamese at link:
http://carerescif.hcmut.edu.vn/en/seminar-event/phai-doan-vien-nghien-cuu-vi-su-phat-trien-phap-den-lam-viec-voi-truong-dai-hoc-bach-khoa.html
http://carerescif.hcmut.edu.vn/en/seminar-event/phai-doan-vien-nghien-cuu-vi-su-phat-trien-phap-den-lam-viec-voi-truong-dai-hoc-bach-khoa.html