During the journey to establish the Coalition for Climate Entrepreneurship (CCE) center, Ms. Dorothy McAuliffe, the Special Representative, paid a visit to CARE with the aim of exploring collaboration opportunities and fostering connections between the two organizations. Upon gaining insights into CARE's facilities, equipment, research focus, and its network of partners, Ms. McAuliffe expressed high hopes for potential cooperation in the industry, particularly in addressing environmental and climate challenges.
CCE is a collaborative initiative involving the U.S. Department of State and private sector partners such as Salesforce, LinkedIn, General Electric (GE), ARM, and Mass Challenge. Launched at COP26 in Glasgow, CCE acknowledges the critical role of entrepreneurship in addressing climate change. Its primary objective is to support entrepreneurs focusing on climate solutions by providing financial backing, capacity enhancement, technical assistance, mentorship, and networking opportunities. This comprehensive support equips entrepreneurs to refine their innovations, engage with stakeholders, and deploy effective climate technologies on a global scale.
Following the visit, Ms. Dorothy McAuliffe, as a representative of the delegation, expressed deep gratitude for the warm welcome received and looked forward to initiating collaborations that would promote research and entrepreneurship activities centered on sustainability in Southeast Asia.
The collaboration between government agencies, private sector partners, and organizations like CARE reflects the unwavering commitment required to combat the climate crisis. As the CCE Hub continues to grow, a public strategic plan will be formulated, inviting feedback and engagement from various stakeholders. This initiative epitomizes global cooperation and innovative approaches aimed at mitigating the impact of climate change.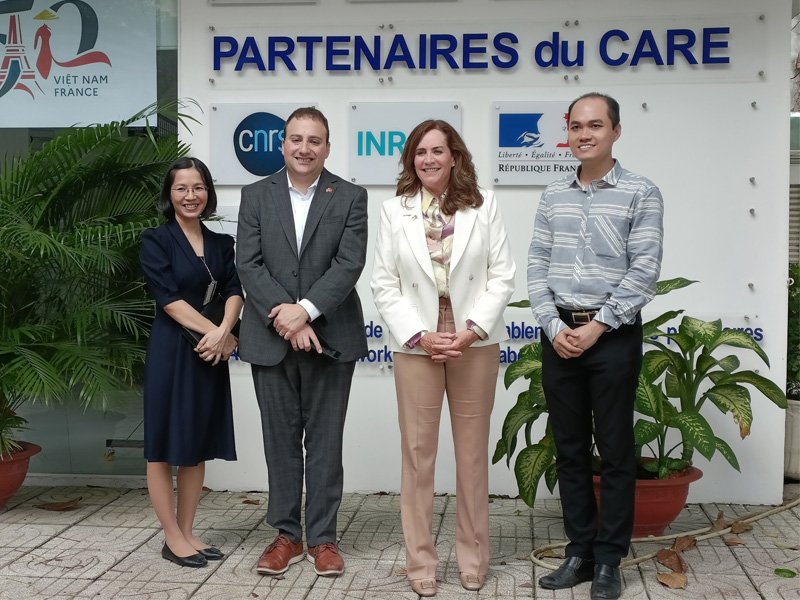 Special Representative Dorothy McAuliffe and delegation visited the Asian Water Research Center (CARE) at Ho Chi Minh City University of Technology