On April 27 and April 28, 2022, The Asian Water Research Center (CARE-RESCIF) organized a training course on using the Ion Chromatography Machine (IC Machine). There were 12 students registered for the course. Those who are eligible will conduct an assessment test to complete the course.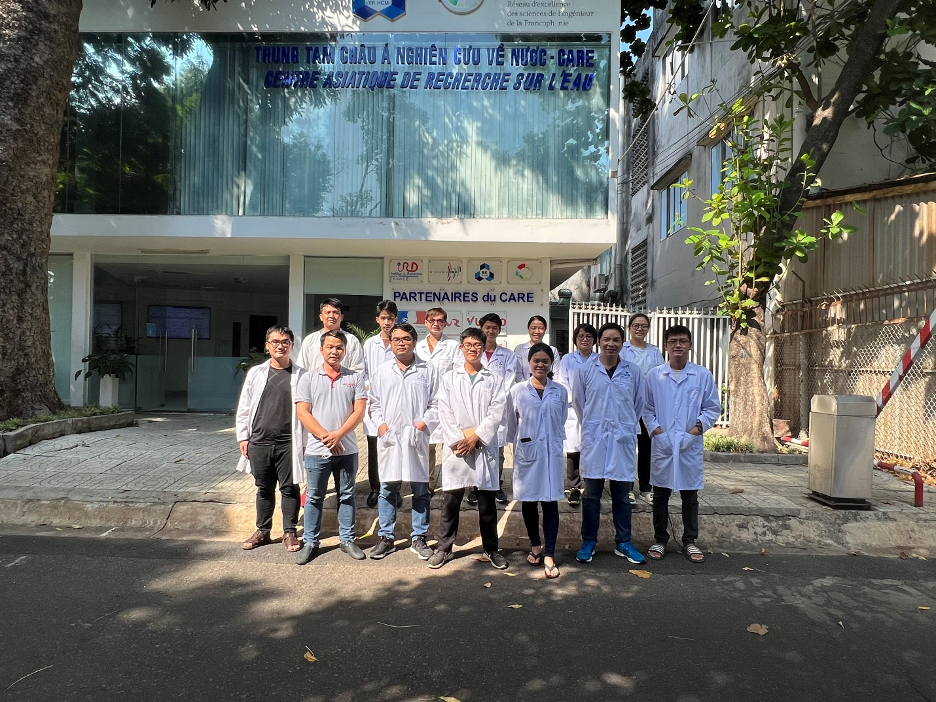 At the laboratory, students are instructed to the proper use of IC based on the analysis of 13 indicators: 7 anion indicators (Fluoride, Chloride, Nitrite, Nitrate, Bromide, Phosphate, Sulfate) and 6 cationic indicators (Potassium, Sodium, Calcium, Magnesium, Lithium, Ammonium).
At the end of the course, students who successfully passed the test will achieve course completion certificate as a demonstration of the ability to proficiently operate the IC machines.