Date de sortie : 6 janvier 2018
Nos offres de stages les plus récentes
ICTs for Smart Water Management
Objectives:
Working together to develop an assisted irrigation system, in collaboration with local smallholders farmer associations.
Voir l'offre
CO2 capture using membrane contractors
Objectives:
Evaluation of the technical viability of membrane absorption using reactive mixtures for CO2 capture.
Voir l'offre
Réseau de transmission sécurisé d'image médicale de service de radiologie
Objectives:
Ce projet vise à développer et à optimiser le réseau utilisé dans le cadre de la web image afin de permettre l'analyse, le diagnostic, l'interprétation biomédicale par les spécialistes basés à Dakar.
Voir l'offre
MOOC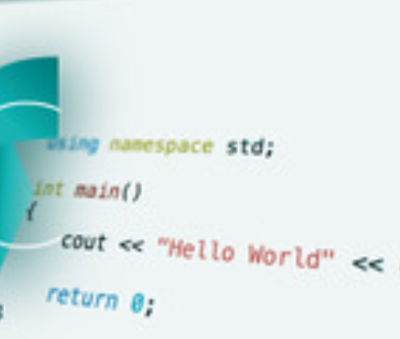 Initiation à la programmation en C++
Ce cours initie aux bases de la programmation en utilisant le langage C++ : variables, boucles, fonctions.Il ne présuppose pas de connaissance préalable. Les aspects plus avancés sont donnés dans un cours suivant, «Introduction à la programmation orientée objet en C++».
Villes africaines: Mobilités et transports urbains
Les villes africaines, en particulier les grandes agglomérations, sont marquées depuis la 2ème moitié du XXème siècle par une croissance démographique et spatiale sans précédent, ce qui accroit les besoins de mobilité pour relier des lieux de plus en plus éloignés. Il s'agira durant le cours, dans un premier temps, de documenter le contexte de mobilité dans les villes africaines.
L'eau et les sols - Hydrodynamique des milieux poreux
Comprendre, caractériser et modéliser l'hydrodynamique des sols.
Input caption text here. Use the block's Settings tab to change the caption position and set other styles.
Suivie de stagiaire
Retour de stage d'Aude Sagnimorte qui était partie en stage au Centre Asiatique de Recherche sur l'Eau (CARE) :