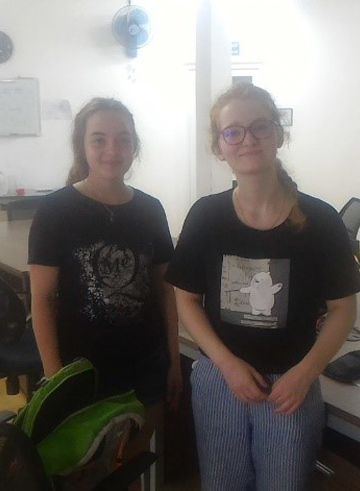 Marie Foch, Louise Busi
As a part of the student exchange program of RESCIF, CARE center is pleased to welcome three students:
Marie Foch and Louise Busi, students of École Nationale du Génie de l'Eau et de l'Environnement de Strasbourg – ENGEES, France. Ms. Foch will research on subject: « Étudier le drainage urbain de l'eau à Ho Chi Minh ville, Vietnam en raison de pluies exceptionnelles en appliquant le modèle numérique 1D + 2D », under the supervision of Dr. Nicolas Gratiot. And Ms. Busi had chosen the subject: « Ecotoxicology: impact of pollutants on aquatic organisms. », under the supervisor of Dr. Dao Thanh Son. They will begin their internship from 02/05/2018 to 28/07/2018.